We're on a mission to help kids learn to read using their hands, hearts, and minds. As one clever customer put it : "Kids will do anything for screen time, even learn!"

Do you have a preschooler? Do you have an iPad? Marbotic is for you!

Our wooden toys are both charming and robust
Our apps make learning a fun, motivating, and exciting experience
Children quickly learn how to play in autonomy

We're on a mission to make reading fun! Marbotic is the best example of what we call quality screen time for a child. We know kids love iPads - with Marbotic, screen time contributes to their learning!


In 2011, our founder and CEO, Marie Mérouze, was an engineer working at an online tutoring company.
Then the iPad arrived. The perfect device for a kid - have you seen how scarily natural it is when they first use it? But kids also need to play with real world toys - à la Montessori. BOOM, Marbotic's concept was born : blend high quality wooden toys with high quality learning apps to make reading the funniest experience ever.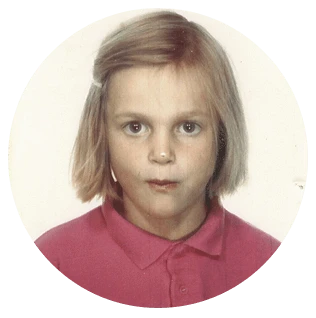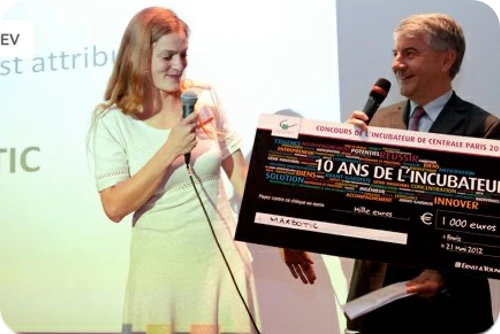 • Marbotic CEO, Marie Merouze, invents Smart Numbers which goes on to win an award at the CentraleSupélec incubator.
• As a result, Marie then founds Marbotic.
Marbotic's first app, 10 Fingers, is released.
• Marbotic receives funding from two investors including Hape, the market leader in wooden toys.
• Smart Letters is launched thanks to a successful Kickstarter campaign
• More wooden toys are produced to accompany Smart Letters
• Four more apps are launched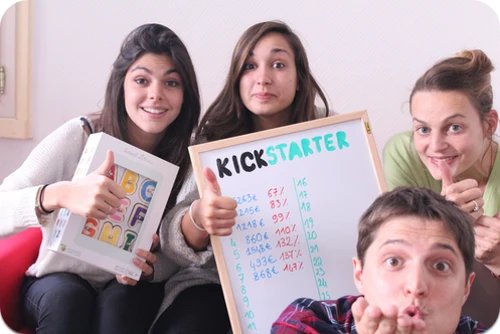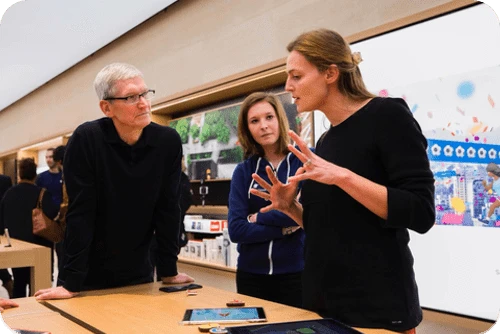 • Marie Merouze meets Tim Cook (CEO of Apple) in person
• Further funding is raised
• Marbotic partners with Educo to bring new dedicated product for Dutch schools, Keine Klanken, to the market
• Apps are localised into Japanese, Russian, and Chinese • The Lil Reader app is released
• Marbotic launches the Deluxe Learning Kit which is available exclusively in Apple stores
• Marbotic creates the Nordic Kit, an add-on that allows Nordic speakers to adapt Smart Letters to their languages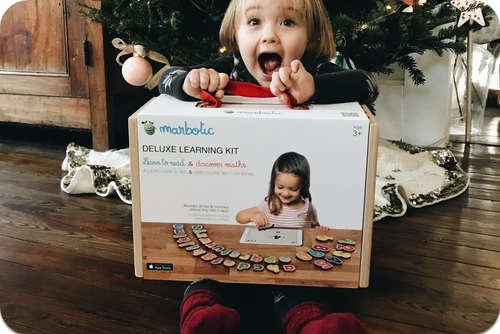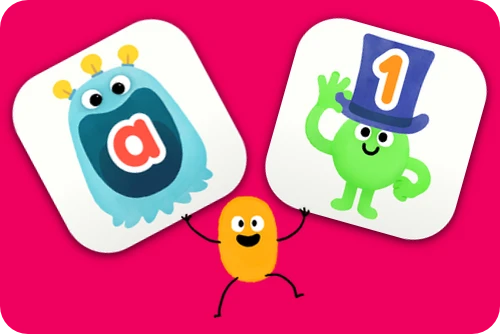 • Marbotic launches two new apps, Marbotic Letters and Marbotic Numbers
• The Marbos begin to multiply and start to invade Marbotic's apps, social channels, and website!
Our fun, dedicated team is what makes the magic of Marbotic happen. Come meet the people responsible for getting your kid excited about learning!